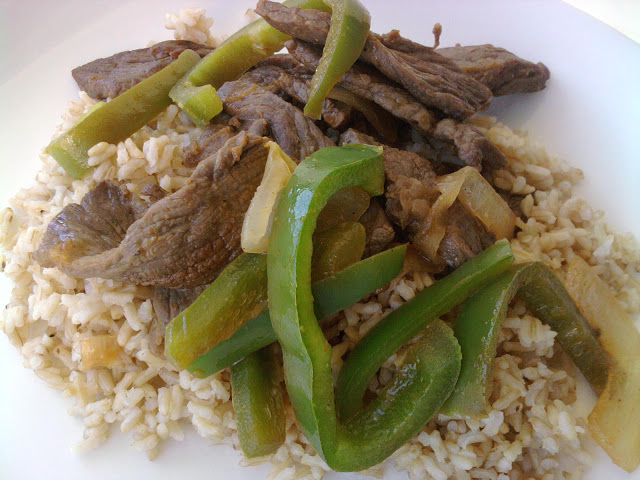 This is a dish my mom used to make when we were kids, so long ago that I was still eating meat then!
Ingredients:
1 1/2 lbs steak (any cut, as long as it's thin.)
2 Tablespoons olive oil
1/2 onion, sliced into rings
1 green pepper
1/4 tsp black pepper
1/4 tsp garlic powder
1 tsp seasoned salt
1/2 cup beef broth
2 Tablespoons Tabasco Soy
Salt to taste
Hot cooked rice
Directions:
1. Heat oil in medium skillet and add steak. Cook until browned.
2. Add onion, garlic, black pepper and seasoning salt. Cook until onion is tender.
3. Add green peppers and broth and cook for 3-5 minutes.
4. Add soy sauce and simmer 2-3 more minutes.
5. Serve over rice.