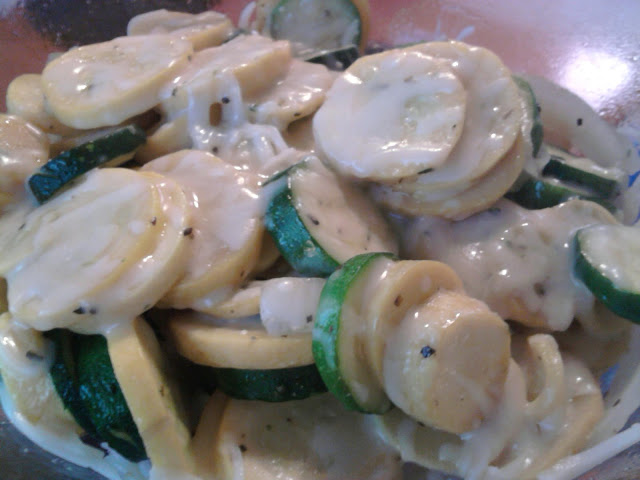 I am aware that the photo is pretty bad, but I was entertaining and in a rush. I assure you this tastes wonderful though!
Ingredients:
3 meduium yellow squash, sliced
2 medium zucchini, sliced
1 medium red onion, sliced into rings (I used a white onion this day.)
1 tsp minced garlic
1 tablespoon olive oik
1 teaspoon dried parsely
1 teaspoon dried basil
1/2 teaspoon dried oregano
1/2 teaspoon dried thyme
1/4 teaspoon salt
1/2 cup shredded mozarella cheese
Directions:
1. In a large non stick slikket, sautee the squash, zuchinni, garlic and onion until crisp-tender, stirring occasionally.
2. Stir in seasonings and remove from heat. Sprinkle with cheese; cover and let stand until cheese melts.