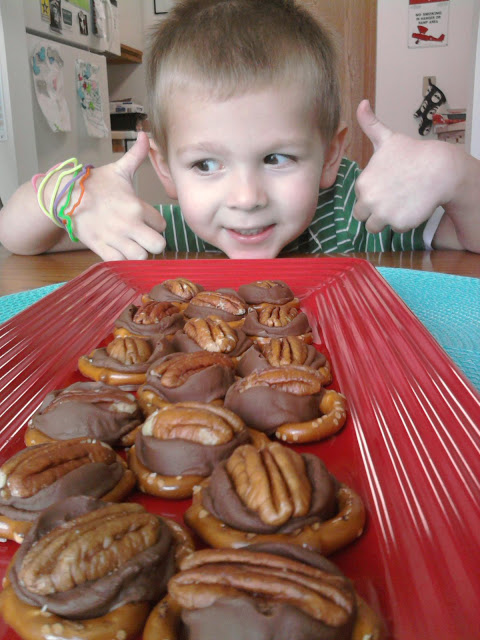 This was the easiest, tastiest treat. As you can see, I had a little helper so this is something quick and fun you can do with the little dudes and dudettes. I got this from the ladies at
Our Best Bites
. So. Yummy!
Ingredients:
Bite sized pretzels
A bag of Rolo caramel candies (about 55 in a bag)
Pecans (You can really top these with anything you like, get creative!)
Directions:
1. Preheat oven to 350 degrees and line a baking sheet with Parchment paper. Place pretzels on paper and top each one with an unwrapped Rolo.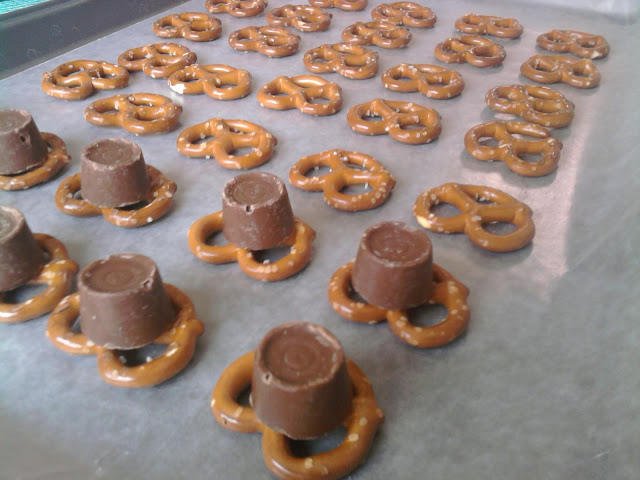 2. Bake for 3 to 4 minutes, just until the Rolo's are a bit shiny and still holding their shape.
3. Press pecan halves into tops of Rolo's and allow to cool and dry before storing.
4. Share and Devour.