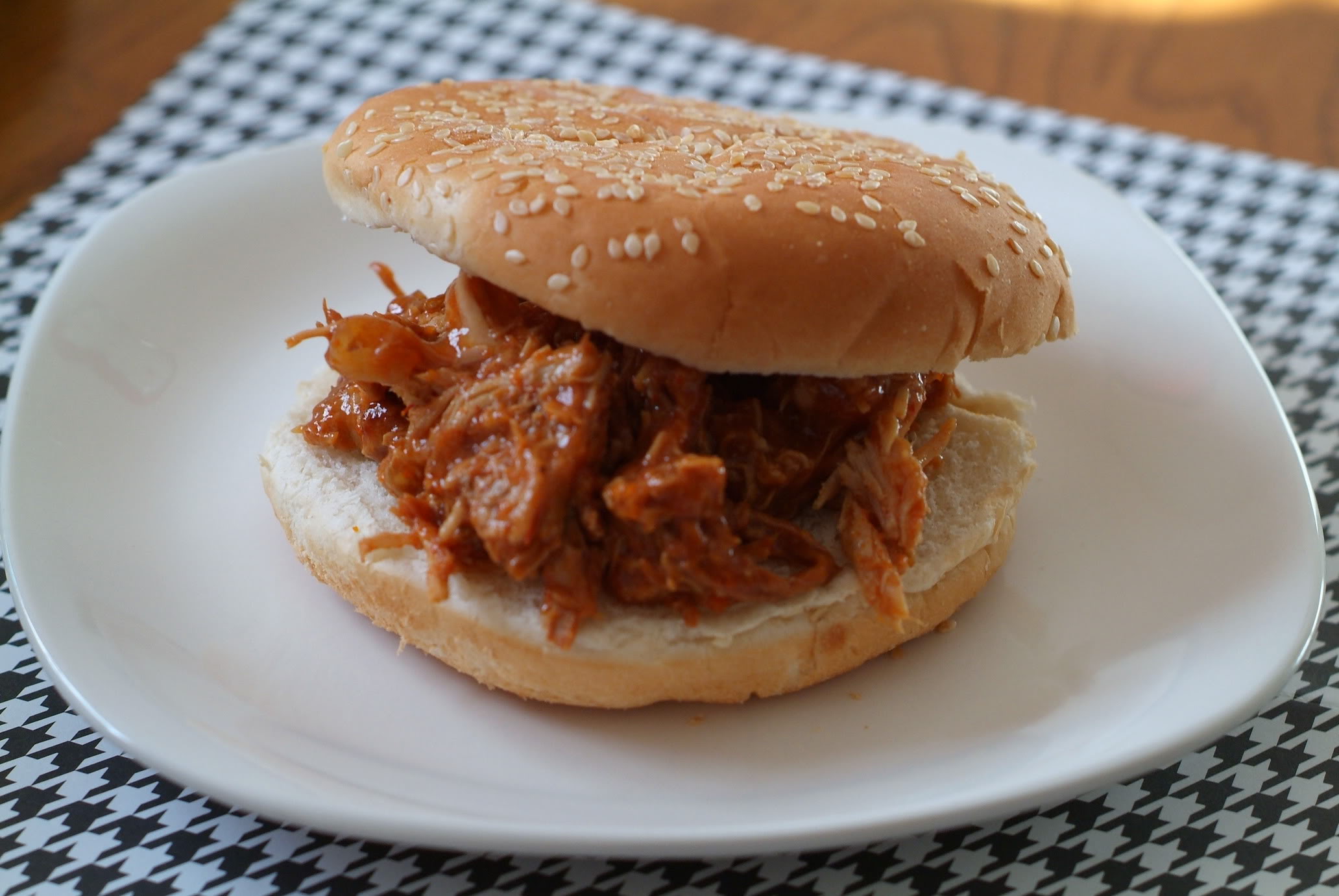 (Barbecue Pulled Pork)
This is the first of the recipes from the party that I wanted to share with you guys. I've made this a few times for Bill and a friend and it's always been a hit. It's a recipe I found in a slow cooker recipe collection from
Better Homes and Gardens
. Almost more of a Carolina style barbecue than many "Northerners" are used to, it's sauce is a blend of yummy ingredients with just a touch of heat.
For the party, I made the sauce the night before and let it chill overnight. Be sure to choose the cut of pork it calls for, or ask your butcher which is closest. By the time this was done, the pork was falling apart to the touch and there was hardly any work involved in the actual shredding.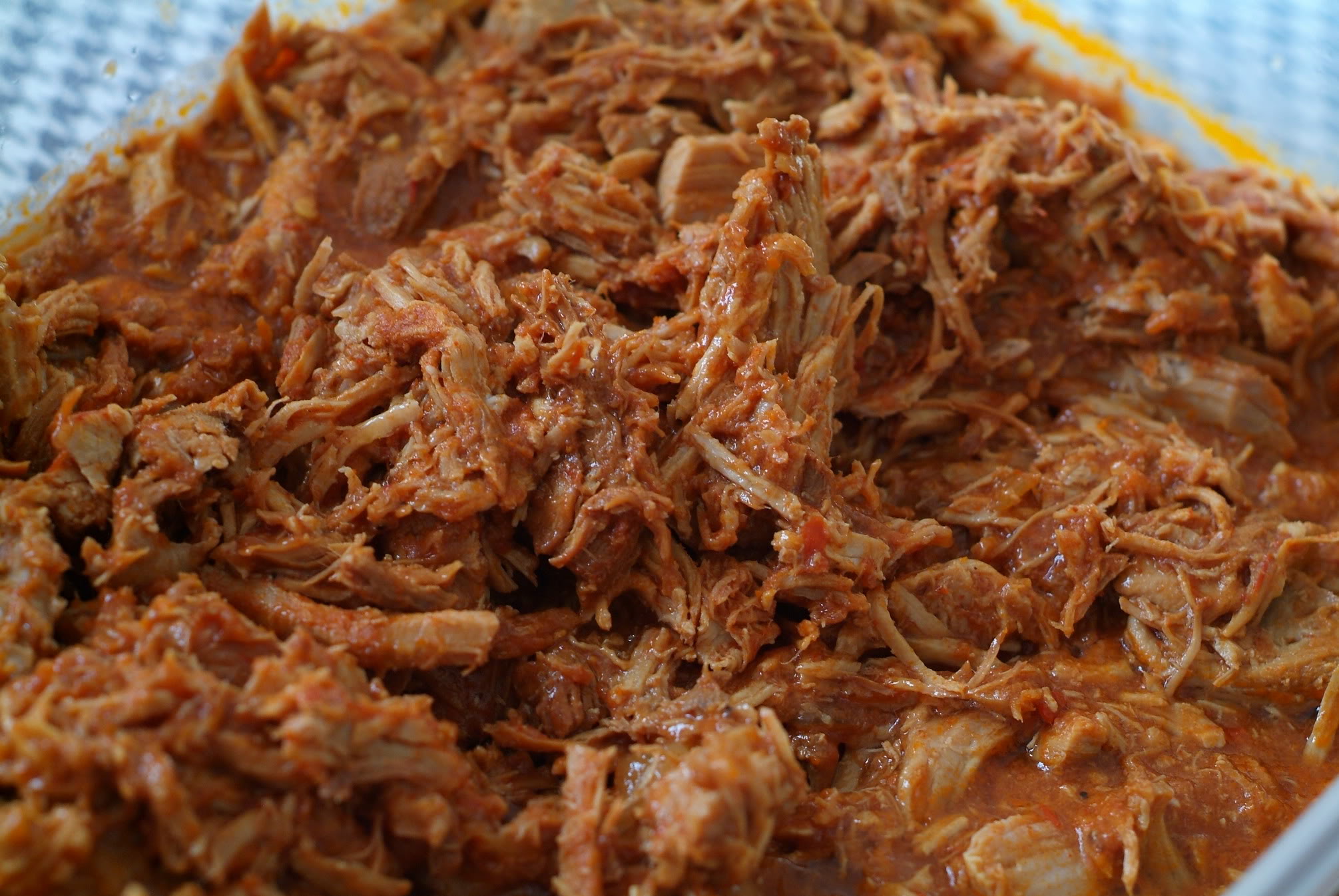 Ingredients:
4 lb boneless pork shoulder roast
1 large sweet onion, cut into thin wedges
1 12 ounce bottle of chili sauce
1 cup soda (NOT diet)
1/2 cup ketchup
2 tablespoons yellow mustard
1 tablespoon chili powder
1 tablespoon cider vinegar
2 teaspoons ground cumin
3 cloves minced garlic
1 teaspoon paprika
1/2 teaspoon salt
1/2 teaspoon ground black pepper
1/4 teaspoon crushed red pepper
Directions:
1. Trim fat from meat. Place onions in the bottom of your slow cooker and top with meat.
2. In medium bowl, combine remaining ingredients and pour over top of pork.
3. Cover and cook on low for 12 to 13 hours OR high for 6 hours.
4. Once meat is done, remove from slow cooker and shred, using 2 forks. Add back to slow cooker and cook, covered for another 15 minutes on HIGH.
5. Serve on buns
(Adapted from Better Homes and Gardens)
I'm linking this to these rockin' parties:
You're So Very Creative at
Me Making Do
Motivate Me Monday at
Keep It Simple
Strut Your Stuff at
Somewhat Simple
Show Off Your Stuff at
Fireflies and Jellybeans
Weekend Wrap-up at
Tatertots and Jello
Mad Skills Monday at
Super Stinky Boys