I should be packing for my trip next week (more on that later) but I'm finding it hard to get to it. I blame my ADD.
So, just a picture or 2 today.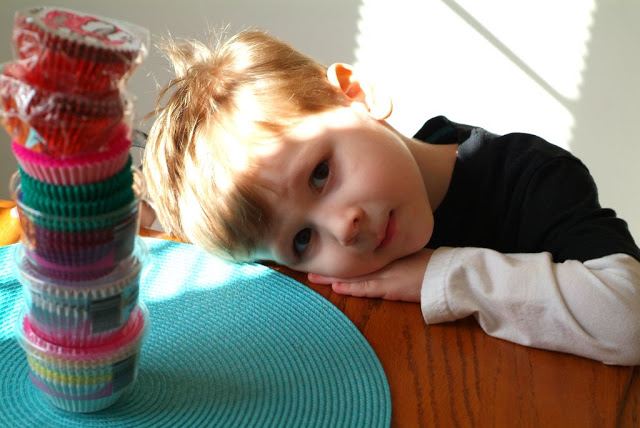 This child is giving me puppy eyes in hopes I will fill all those liners with cupcakes for him.