The other night, Bill and I were talking about how fun Nathan's age is right now, and how Bill missed so much of this time with Jackson. He was in school full time and working full time, leaving in the morning before Jack was awake, and most often, getting home either right before, or right after Jack went to bed. He worked so hard those years and I felt awful for him that it didn't pan out the way he had hoped.
I was looking through some pictures of Jack back then and just HAD to share this.
I'm so rotten.
This is a cell phone pic from Jackson's first shower. Bill had come home from work early that day, and we decided Jack might get a kick out of the shower.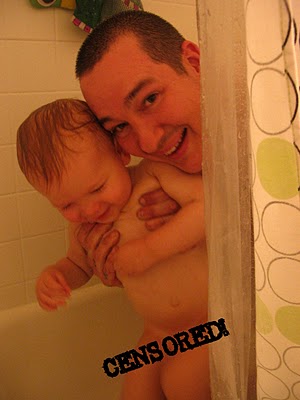 And this is about 60 seconds later....you can't see it in the picture, but you can read it on Bill's face......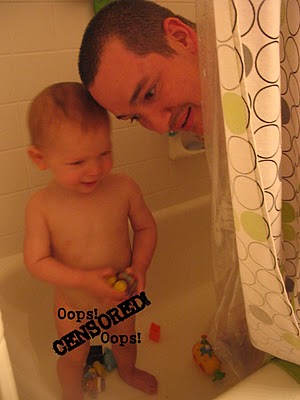 Jack pooped in the tub.
Flashback with us!