I have no doubt that most of you reading this feel like you are constantly doing laundry. I know I do. Not only is detergent not cheap, but my boys both have eczema and are pretty sensitive to dye and perfumes. That means we are buying the stripped down versions of detergent which aren't any less expensive. So, I decided to make my own using the best of several "recipes" i found getting my Google Degree in DIY detergents.
Powdered is the easier of the 2 types to make, so naturally I opted for that.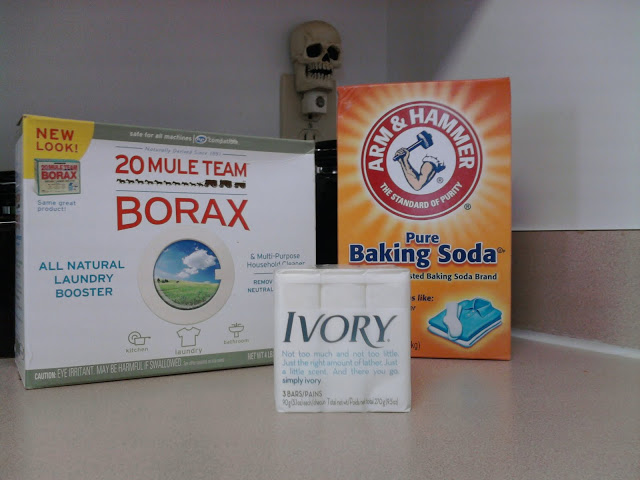 If you want to try Fels-Naptha instead of Ivory Soap, this is what it looks like.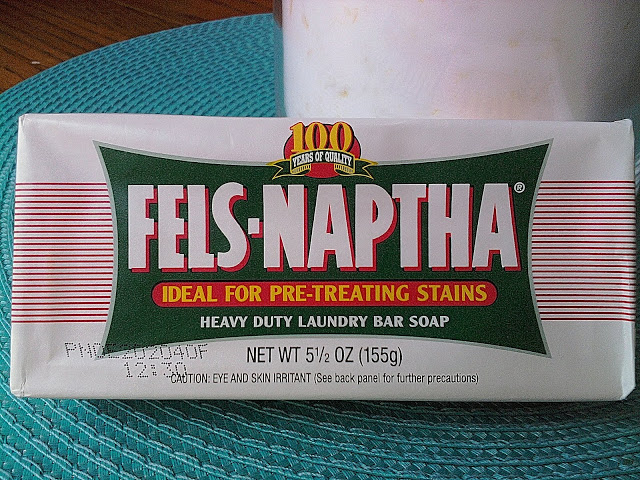 The soda I used in the first pic is just fine (see the little pile of laundry on it?), but if you want washing soda (virtually the same thing) this is what you are looking for. I've used both interchangeably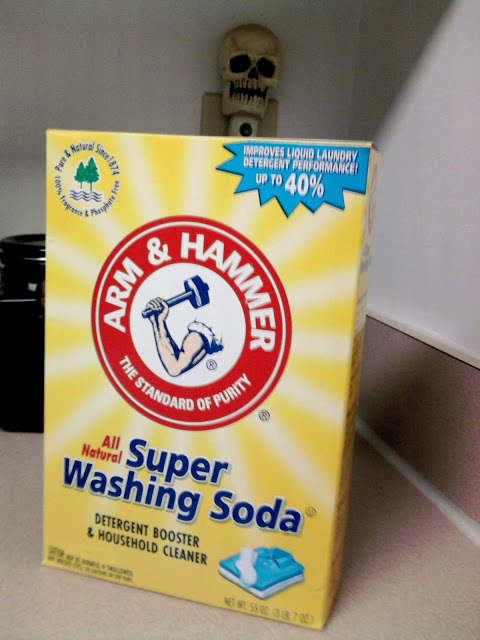 Ingredients:
1 bar of soap (really it can be any kind you like, just keep it simple.)
1 cup of washing Soda (Arm & Hammer)
1 cup Borax, 20 Mule Team
I found all three of these at Wal-Mart, the soda and Borax were in the aisle with the detergent.
Directions: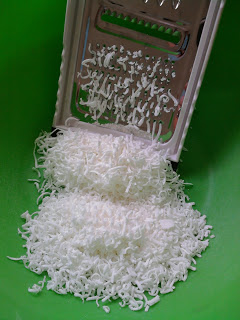 1. Start by finely grating the soap. I got a 3 bar pack, so I just tripled the recipe and grated all three.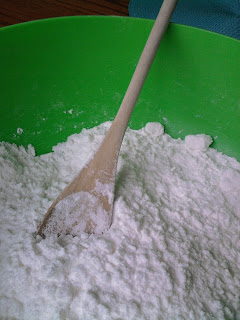 2. Mix the remaining ingredients in a large bowl, add soap and mix well.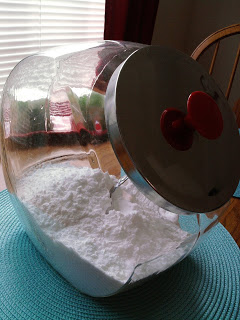 3. Store in a container with lid.
4. Use 1 tablespoon for regular loads, and 2 for heavy loads.
Now if you really feel the need for it to smell fruity, you can add a few drops of essential oil. You can also add Oxyclean if you like for big stains.
Cost:
Borax $2.98
Washing Soda $2.12
Ivory Soap $ 1.07, about $1.50 if you are using Fels.
*I used all the soap, but there is still enough of the powdered ingredients to do this at least 4 more times.
Genius!