This past Christmas was a rough one. I had a newborn baby, no energy, a very very nasty case of post partum depression and not much money.
I needed a simple, inexpensive gift that I could work on during my sleepless nights and required next to no shopping.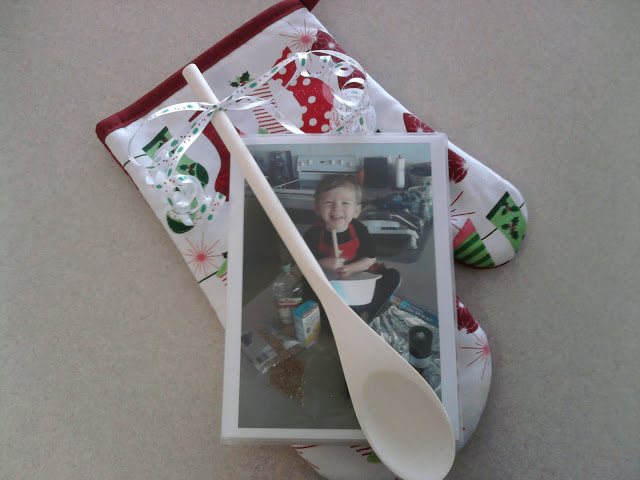 Everyone knows I love to cook and my favorite sous chef is my 3 year old son. He's the best mixer upper and taste tester around!
Here is what I came up with. This is an awesome gift for ANYONE and for any occasion.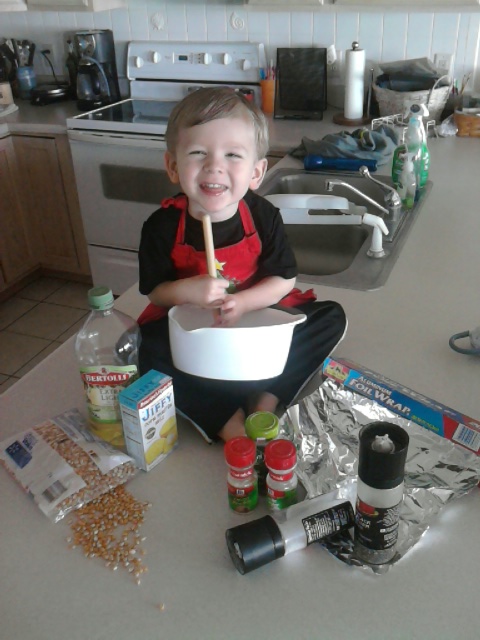 Start with a trip to the dollar store. Items you will need:
Mini photo albums (I got mine at 2 for $1.00)
Lined note cards (A buck a pack)
Potholders (2 for a $1.00)
Wooden Spoons (4 pack for $1.00)
I then flipped the covers inside out, and cut scrapbook paper to fit, covered the cheesy beach scenes and replaced the covers.
Next, copy your favorite recipes onto note cards. Since this was technically a gift from my son, I included some silly ones too; "Jacks Favorite Dessert Recipe," then I let him "write" the recipe and I translated it at the bottom, writing in "Marshmallows."
Next, take a cute photo for the cover. My family really gets a kick out of how much Jackson likes to help cook, so I posed that photo above and slid it into the cover. Next, just stick all the recipes in the photo slots. I then paired each book with a cute potholder, tied a spoon with a ribbon and Viola!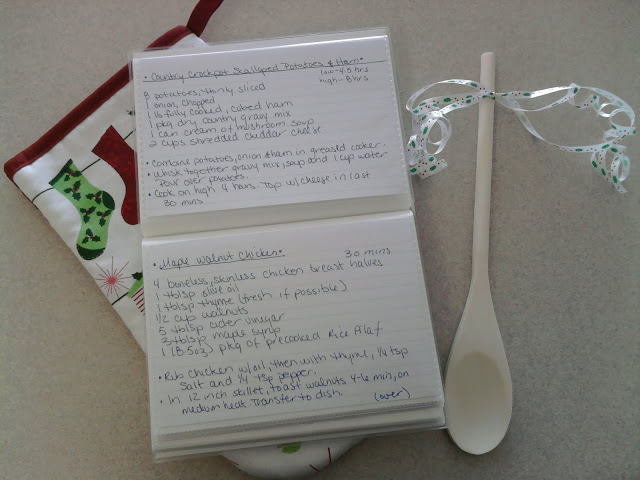 And by the way, if any mama's reading this are suffering from PPD, please don't hesitate to contact me if you need a listening ear. All those things you are feeling, are ones Ive had too and I am more than happy to let you vent. Sometimes its easiest to talk to someone we don't personally know. If you aren't comfortable with that, please check out
postpartumprogess.com