I must say, even myself the vegetarian is overcome by the smell of these cooking all day. They were a hit the first time I made them and in the regular rotation now. Bill likes to top these with provolone cheese and hot peppers.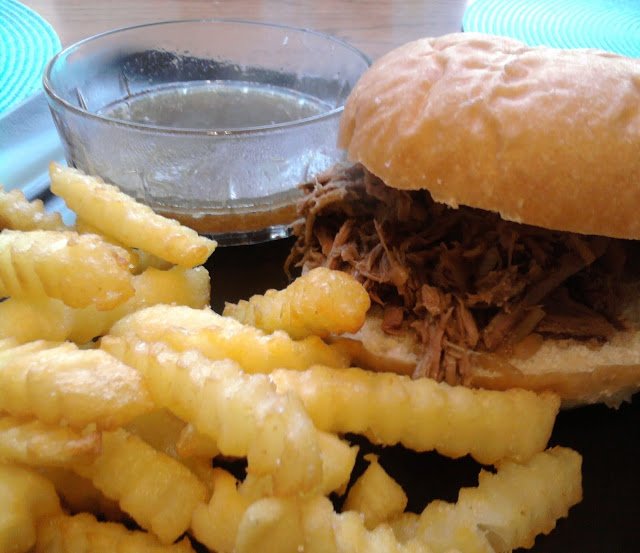 Ingredients
4 lbs beef rump roast
2 envelopes (1 ounce each) dried onion soup mix
2 teaspoons sugar
1 teaspoon dried oregano (I use Italian seasoning)
1 tablespoon minced garlic
2 cans beef broth
1 (12 oz) bottle or can of beer
Directions
1. Trim fat from beef and then place roast in slow cooker
2. Combine all remaining ingredients and pour over beef. Cook on HIGH 6-8 hours or until tender.
3. Remove beef from slow cooker. Shred beef with 2 forks, return beef to cooking liquid and mix well. (I usually let it cook another 30 mins or so here but it's not necessary.)
4. Serve on rolls, with a side of Au Jus for dipping.
5. Chow down =)