Much like ANY hobby, cooking and baking require lots of supplies. And of course, they always come out with new stuff and we need em' all.
You should have seen my Bed Bath & Beyond wedding registry. It was FULL of goodies I needed/wanted for the kitchen. However, I was a little uncomfortable and unsure of the protocol on how to politely give out my registry info since I didn't have a bridal shower. I did get 3 awesome items from it though, some amazing new pots and pans, a waffle maker (for Bill to make us waffles on the weekends,) and a Quesadilla maker, which we LOVE.
I was lucky enough that my mother gave me her Kitchenaid Stand Mixer a few years ago. I love that damn thing. Over the years I have been collecting things either buying them myself or as hand me downs. There are of course a few things I lust after......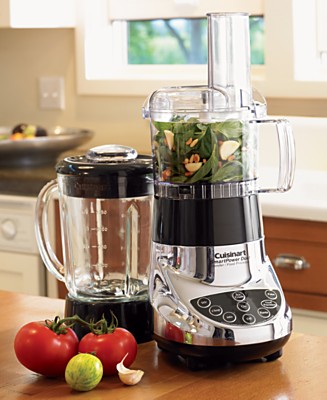 For starters, I don't have a food processor. Or a blender. I get by with a Magic Bullet but as you know, it's tiny.
I have the worst cutlery collection ever. A hodge podge of restaurant steak knives and leftovers from mom's collections, they are so dull I mash tomatoes with them instead of slice them.
So, tell me! What's YOUR kitchen missin'?