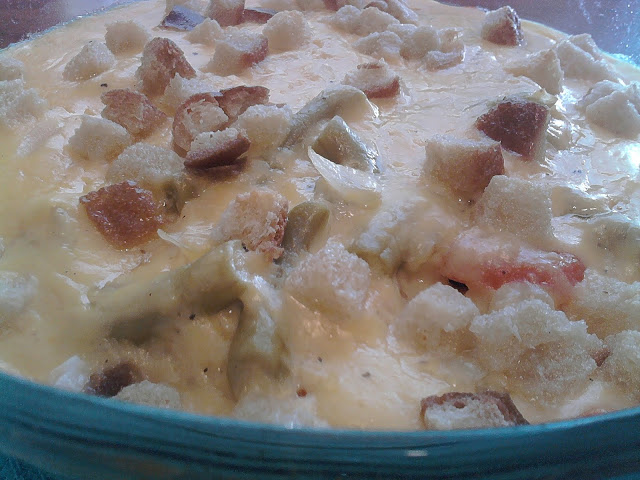 Ingredients:
3 cups green beans, cooked
2 cups carrots, sliced & cooked
5 Tablespoons butter
1 small onion, minced
3 Tablespoons flour
3 Tablespoons soft breadcrumbs
1 teaspoon salt
2 1/2 cups milk
1/8 tsp pepper
2 eggs, beaten
1 cup cheese, grated
Directions:
1. Heat oven to 350 degrees. Melt 3 Tablespoons butter in pan, add onion and saute. Add flour and stir until smooth.
2. Add milk, salt, pepper and cheese, cooking until thickened. Remove from heat and cool slightly. Pour over beaten eggs and mix.
3. Arrange carrots and green beans in alternate layers in a greased casserole dish. Melt remaining butter and mix in breadcrumbs then sprinkle on top of casserole.
4. Bake for 30 minutes.