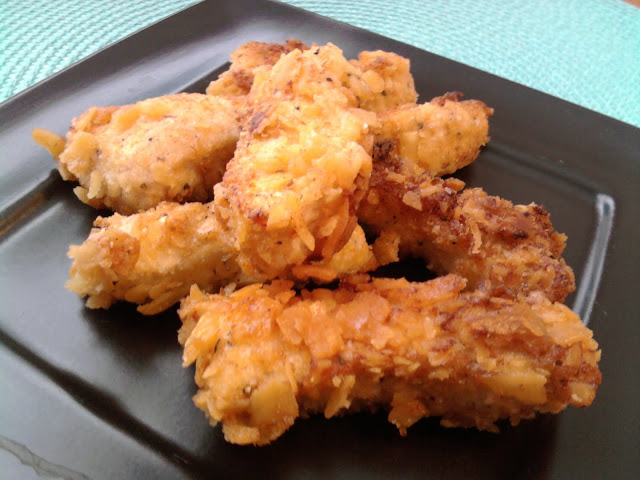 Ingredients:
2-2/3 cups crushed saltines (about 80 crackers)
1 teaspoon garlic salt
1/2 teaspoon dried basil
1/2 teaspoon paprika
1/8 teaspoon pepper
1 egg
1 cup milk
1-1/2 pounds boneless skinless chicken breasts, cut into 1/2-inch strips
Oil for frying
1. In a shallow bowl, combine the first five ingredients. In another shallow bowl, beat egg and milk. Dip chicken into egg mixture, then cracker mixture.
2. In an electric skillet, on the stovetop (which is how i do it) or deep-fat fryer, heat oil to 375°. Fry chicken, a few strips at a time, for 2-3 minutes on each side or until golden brown. Drain on paper towels.