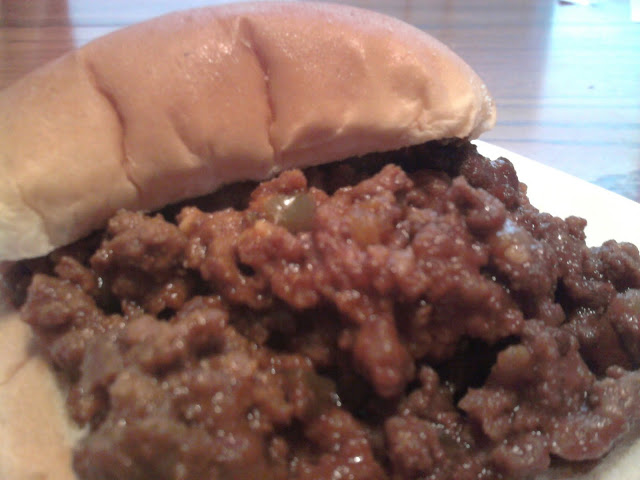 Even though my desserts are more popular, I'm going to keep posting dinner recipes. Neener Neener
Ingredients:
1 1/2 lbs ground beef
1 large onion, chopped
1 clove garlic, minced
6oz of hot style tomato or vegetable juice (I use spicy V8)
1/2 cup catsup
2 tablespoons brown sugar
2 tablespoons canned chopped jalapeno chile peppers
1 tablespoon prepared mustard
2 teaspoons chili powder
1 teaspoon Worcestershire sauce
Directions:
1. In a large skillet, cook beef with the onions and garlic until browned. Drain.
2. Combine all remaining ingredients in slow cooker, add beef and mix.