Just a super quick update today...things are wicked crazy around here. I'm trying to get everything set up to the yard sale, clean for our house guest, AND cook up some enchiladas and sweet potato cupcakes with cream cheese frosting and we JUST got home from running errands. Coffee please!
I got my first batch of recipes today. I'm so excited!! Look!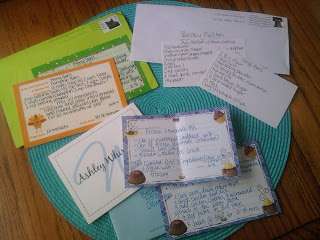 I also got this totally adorable handmade Thank You card from
Amy
. I love it!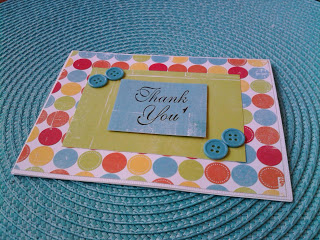 I wanted to also let you guys know that I've been contacted for another giveaway! Start thinking about how you would spend 40 bucks on yourself if given the chance =)
XOXOX
Becky