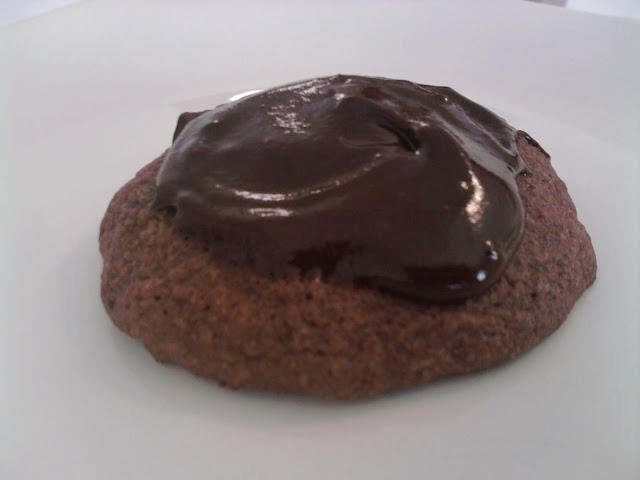 Another super yummy, super easy creation from the Betty Crocker website. I want to make these again and play with the flavors a bit. Like replacing the cherry with a hazelnut flavor!
Ingredients:
1 pouch Betty Crocker® double chocolate chunk cookie mix
1/4 cup vegetable oil
2 tablespoons water
1 egg
1/4 cup almonds, finely chopped
1 cup semi sweet chocolate chips (from 12-oz. bag)
1/4 cup whipping cream
36 maraschino cherries, from 2 jars, drained, pat dry
Directions:
1.Heat oven to 350°F. In a large bowl, stir cookie mix, oil, water and egg until soft dough forms. Stir in almonds. Drop dough by rounded teaspoonfuls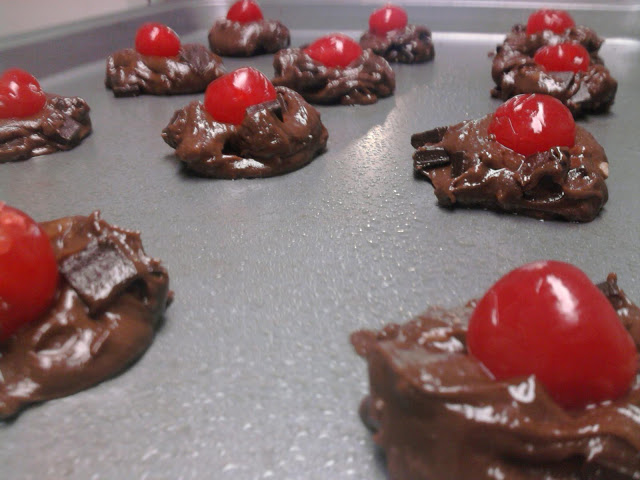 2. inches apart onto ungreased cookie sheet. Place 1 cherry on each cookie. Bake 8 to 10 minutes. Cool 1 minute before removing from cookie sheet.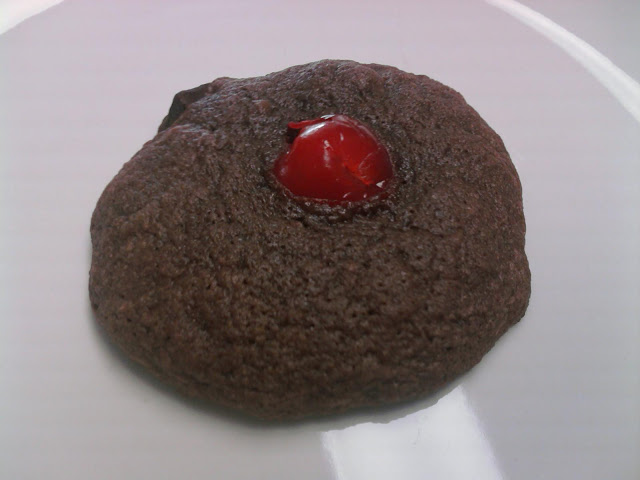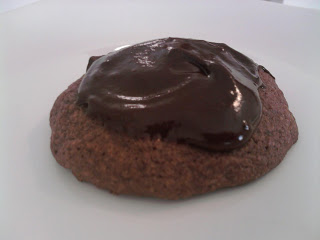 2.Meanwhile, in small microwavable bowl, microwave chocolate chips and cream uncovered on HIGH 30 to 45 seconds; stir until smooth. Spoon generous teaspoon on each cookie and spread over cookie. Allow chocolate to set until firmed; about 30 minutes.