Let's try this again, shall we? I messed up the type of party. It's so much more interesting with photos, don't ya think? Link back up if you were on the last list. (Ahem, LACEY.)
I think it's about time to host another link party! I have so many great followers with all different types of blogs and I want you all to be able to hook up together!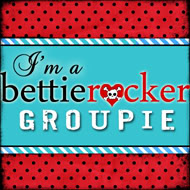 I still haven't decided on a link party button, so if you want to use one, grab the groupie button up there. Otherwise, this is a true rock star link party; NO RULES. Link to your blog itself, a post you've done this week or one in the past that you just want to share to a new crowd. Try to visit the other blogs, and follow them and/or comment if you like. No pressure!