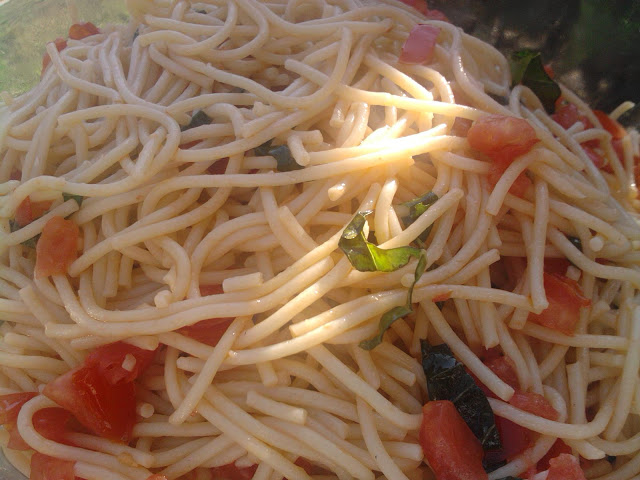 Did you know that the Olive Garden is
sharing recipes
on their website now? Love it! Their Capellini Pomodoro is my favorite so I was more than happy to make this at home and give it a whirl. It was perfect! The only thing missing were their sinful bread sticks :(
Ingredients:
14 oz capellini pasta (angel hair)
8 medium tomatoes, cut into ½" pieces
11 fresh basil leaves, chopped
2 cloves garlic, chopped
6 Tbsp olive oil
Salt and freshly ground pepper, to taste
Directions:
1.Cook capellini pasta according to package directions.
2.Mix diced tomatoes, chopped basil, garlic and oil. Season with salt and pepper.
3.Drain pasta. Toss pasta with tomato mixture in a sauté pan and heat throughout.
4.Serve immediately.