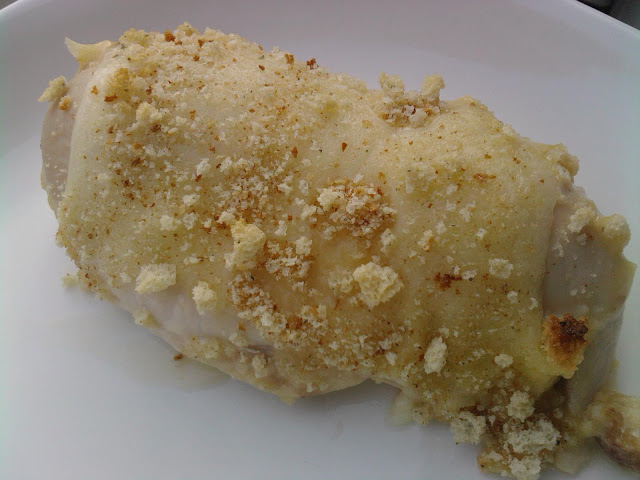 Baked Swiss Chicken
This is super easy. You can change it up by subbing white wine for the chicken broth , and home made croutons for store bought. Ive made it both ways and it's always a hit.
Ingredients:
6 boneless skinless chicken breast halves
1 can condensed cream of chicken soup, undiluted
1/2 cup white wine OR chicken broth
6 slices Swiss cheese
1 cup crushed seasoned croutons
Directions:
1. Preheat oven to 350 degrees. Place chicken in a greased 13 x 9in. baking dish. In a small bowl, combine the soup and wine (or broth) and pour over chicken. Top with cheese and sprinkle with croutons.
2. Bake, uncovered, for 35-40 minutes or until chicken juices run clear.
Recipe via
Taste of Home/ Homestyle Classics Cookbook