This month is super busy for us. This past weekend alone we took the boys to their first football game, Bill and I spent Saturday at an amusement park on rides and in haunted houses and Sunday we did the pumpkin patch.
My birthday is this month, I'm craft crazy in planning for Nathan's first birthday in early November and, I've been hired to cater my first gig...100 cupcakes for an engagement party the night after trick or treat. Add the fast pace of regular life to all the fun fall activities we are trying to squeeze in an you have one behind blogger.
OH! and I've lost 7 lbs in 2 weeks. GO ME!
Here are a few photos from this past weekend. My heart is still full from all the fun we had.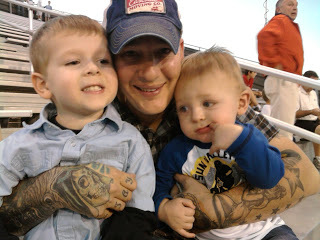 Bill and the Boys at the football game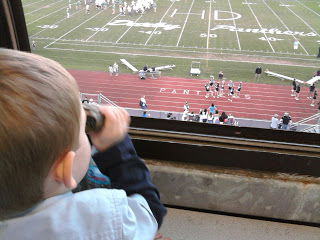 Jack checking out cheerleaders from the press booth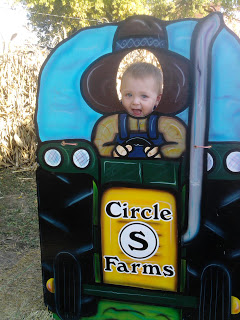 Nathan at the pumpkin patch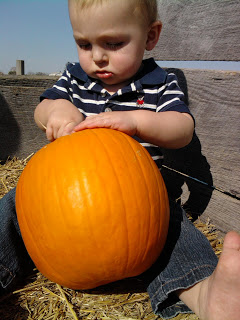 Loving his pumpkin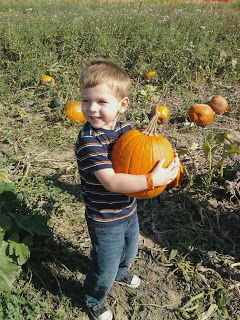 Jack showing off the pumpkin he choose for his baby brother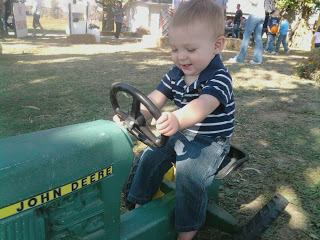 Nathan having a blast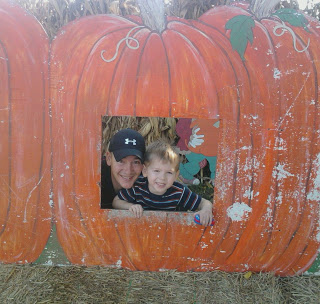 Daddy and Jack
Tomorrow we are having our first family photos taken since Nathan was born. I'm super excited!