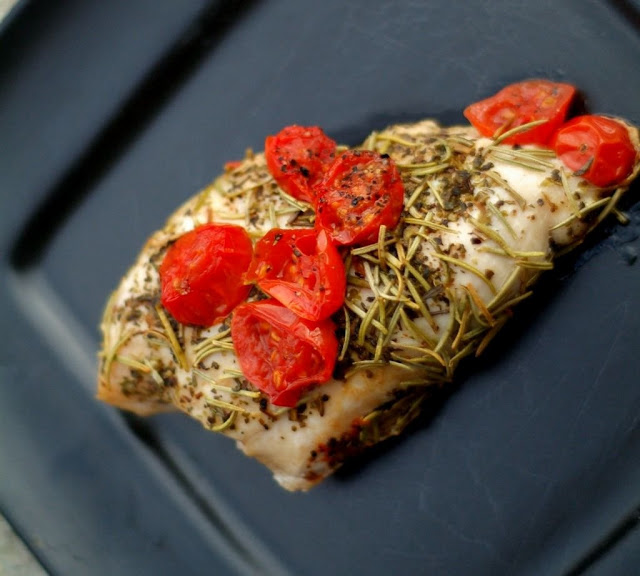 This is another clean meal I snuck in on Bill. Pretty, isn't it?
Ingredients
4 sections of parchment paper cut into 12" x 16" pieces2 cups arugula leaves, torn (I left these out, Bill won't touch it.)
4 skinless, boneless chicken breast halves2 tsp fresh chopped sage, divided
2 tsp fresh chopped rosemary, divided
1 cup chopped plum tomatoes, divided
Sea salt, to taste
Freshly ground black pepper, divided
4 tsp olive oil
4 tsp kalamata olives, sliced and pitted (optional)
Olive oil cooking spray
1. Preheat oven to 450°. Fold parchment paper in half to create a crease. Unfold the paper and coat it lightly with cooking spray, leaving a two-inch border.
2. Place 1/2 cup arugula on one side of the parchment so it touches the fold but not the ungreased border. Place one chicken breast over arugula; sprinkle with 1/2 teaspoon sage and 1/2 teaspoon rosemary. Top with 1/4 cup chopped plum tomato.
4. Add a pinch of salt and black pepper then drizzle with ½ teaspoon of olive oil. Top with 1 teaspoon of olives if desired.
5. Fold parchment paper over the chicken and arugula and seal edges with narrow fold. Repeat with the remaining parchment paper, chicken and other ingredients.
6. Place packets on baking sheets. Bake for 20 minutes or until puffy and lightly browned. To serve, open packets and transfer arugula and chicken breast to plates. Pour juices over top.
Recipe Adapted from EatCleanDiet.Com
I'm Linking To These Rockin' Parties
Creative Juice Thursday at
Momnivore's Dilemma
Hoo's Got Talent at
Night Owl Crafting
Thrilling Thursday at
Paisley Passions