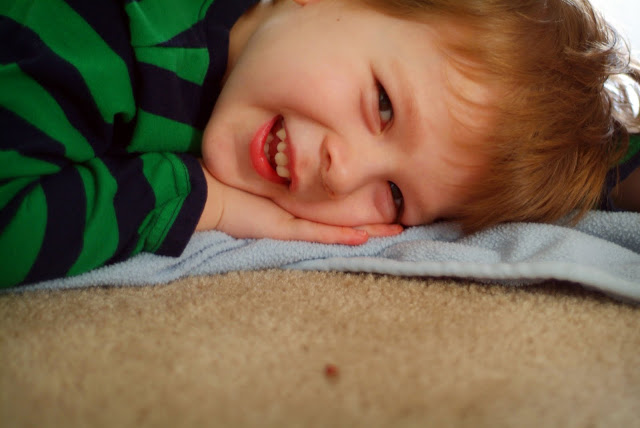 After we got back from a walk around our neighborhood this afternoon, Jackson noticed a little lady bug hanging out on our window sill. He carefully brought it to the middle of the living room floor where he lay next to it, talking and "playing" with it.
FOR FOURTY-FIVE MINUTES.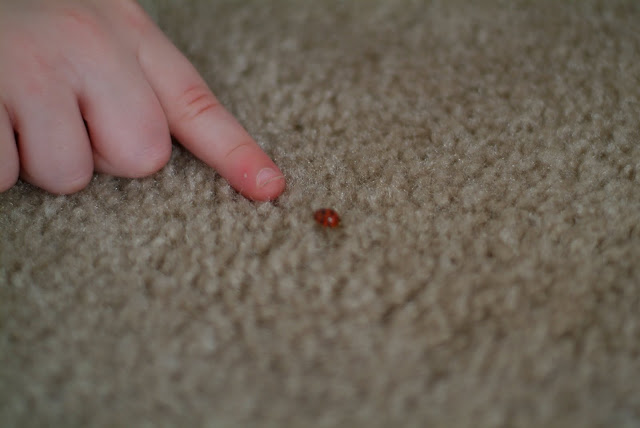 Unfortunately, Nathan The Godzilla Baby stomped on it.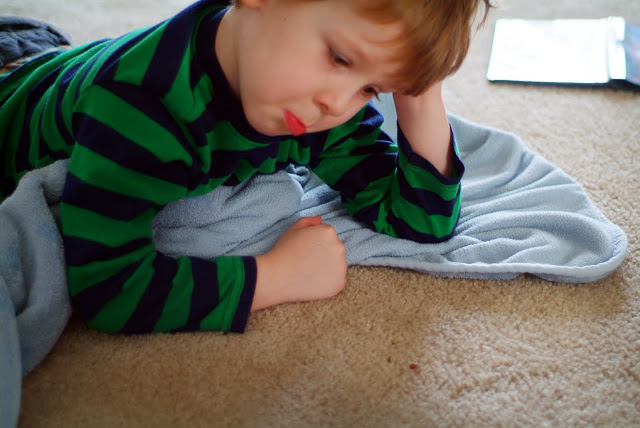 This is Jacks face right before I broke the news that his friend had been smooshed to death and that's why it wasn't moving anymore.
After lots of tears and screams of "Whyyyyyyyyyy Nafin? WHYYY?" we laid the little buggie friend to rest in our yard.
RIP Little Bug.