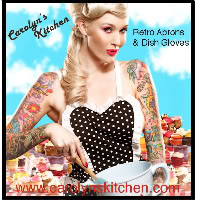 I told you all a few days ago that I had been given the opportunity by a great company to do a giveaway for you.
I am super excited (and a bit jealous given my love of aprons and vintage inspired things,) to get this started!
My readers have a chance to win this ADORABLE "Sweetheart" apron in red.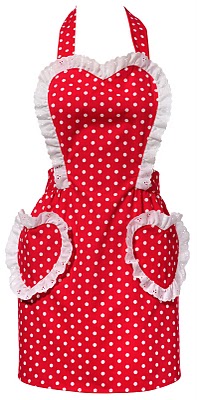 To win, just head on over to her site and check out the awesome vintage goodness, come back and start making your comments:
PLEASE MAKE SEPARATE COMMENTS FOR EACH ENTRY



Followers get TWO entries. Just leave your email address, let me know you are a follower and number your entries for me.




Non-followers get one entry. Make sure you leave your email address as well so I can get a hold of you if you win.




Facebook Fans get one extra entry




One extra entry for each time you Tweet this or post it on Facebook. Just comment with the link. (This is one entry per day, each)
I will announce the winner on Wednesday July 7th, so you have a week to gain those entries.
EXCITED? I know you are. That apron rocks! Don't forget to check out
CarolynsKitchen.com
for all the adorable matching gloves and garters!
Good Luck