I love this stuff. You will too. There are several variations on this but this is our favorite.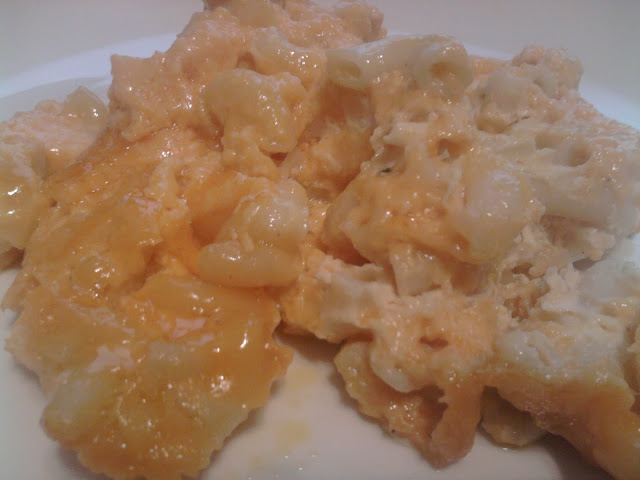 Ingredients
8oz pkg elbow macaroni, cooked al dente
13oz can evaporated milk
1 cup milk
1/4 cup melted butter
2 eggs, slightly beaten
4 cups grated sharp cheddar cheese, divided (I buy the blocks and shred it myself, I think it melts and tates better.)
Salt and Pepper according to taste
1/4 cup grated Parmesan cheese
Directions
In slow cooker, combine macaroni, both milks, butter, eggs, salt & pepper and 3 cups of cheddar cheese. Mix well and top with remaining cheddar and Parmesan.
Cover and cook on low 3 hours.