I have to share my newest cookie. Im adding this to the ever growing menu for my hopefully-soon-to-be business.
I havent decided what to call her yet, (Im naming all the goodies something fun) so maybe Ill do a poll later and you guys can vote!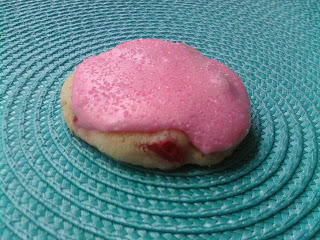 Thats how they look iced.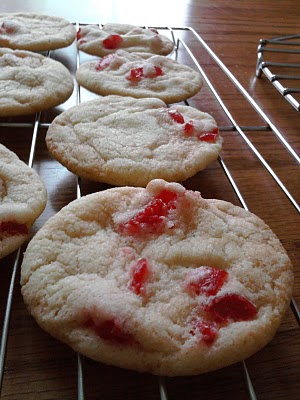 And naked. Yes, those are marachino cherries.
I'll get my 4th of July recipes up later today!
XO