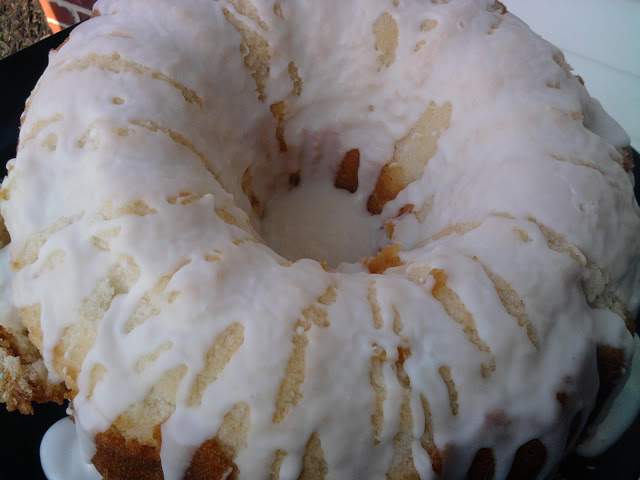 so. so. so. so GOOD!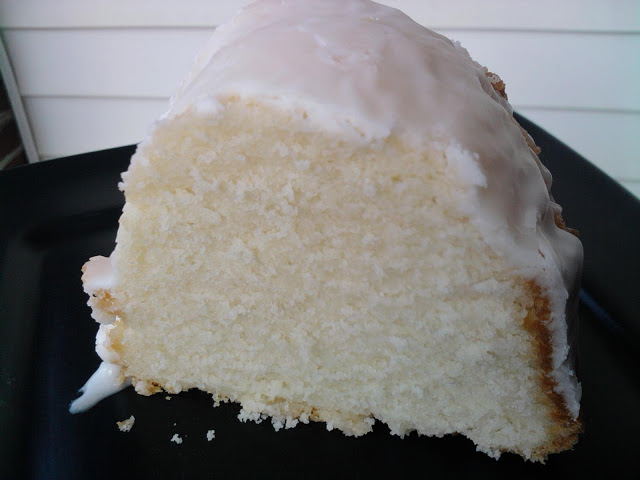 I have a small addiction to
SouthernPlate.com
right now. Everything Christy comes up with is like, right up my alley. Good southern food, cooked the way your mama did. Not MY mama of course, because we aren't southern. But SOMEONE'S mama cooked like this.
(I did learn a few things in our 3 years in NC however. I make the sweetest tea in Ohio. I'm sure of it.)
Anyway. On to the cake! Jackson helped with this one. See?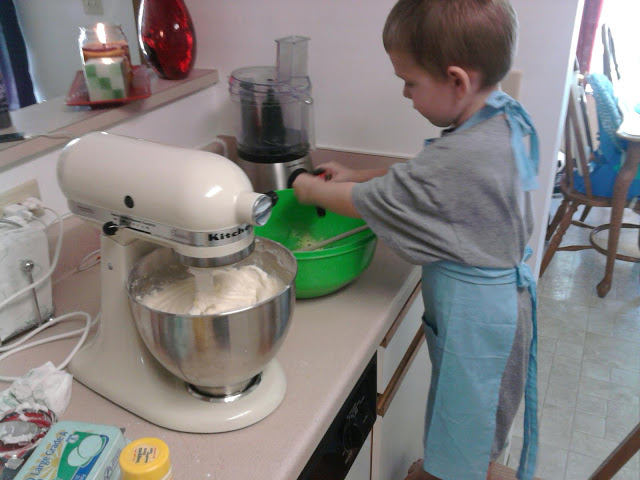 Scroll Down to see what he's cooking up in HIS bowl. Yummy!
Jeanne Robertson's 7-Up Pound Cake
Ingredients:
Cake
1 cup butter or margarine
1⁄2 cup shortening
3 cups sugar
1-1⁄2 teaspoons lemon extract
1-1⁄2 teaspoons vanilla extract
5 eggs
3 cups all-purpose flour
7 fluid ounces 7-Up
Glaze
1-1/2 cups confectioner's sugar
2 tablespoons milk
1/4 tsp lemon extract
Directions:
Preheat oven to 300. In a large bowl, place butter, shortening, and sugar. Beat until it is fluffy and well mixed. Add in lemon extract and vanilla flavoring. Add in all of the eggs and beat again until blended in. Add in all of your flour and then seven up. Mix until smooth and creamy. Pour into greased and floured tube pan (Jeanne just uses Baker's Joy to spray on her pan to make this easier).
Bake at 300 for one hour, or until toothpick inserted in center comes out clean. Jeanne says to let it sit for thirty minutes before turning out. you really should. I rushed it and mine stuck a bit at the top. AND i broke a plate turning it out.
Jackson learned about shortening and the importance of scraping down the bowl while we were working on this. Then he made his own "cake", complete with egg shells, 7-Up, sprinkles, and popcorn seasoning. Check it out!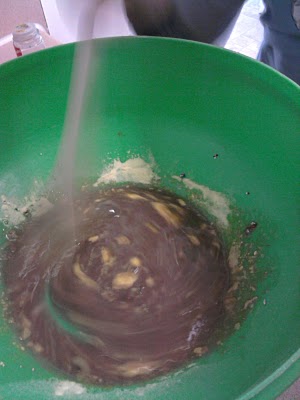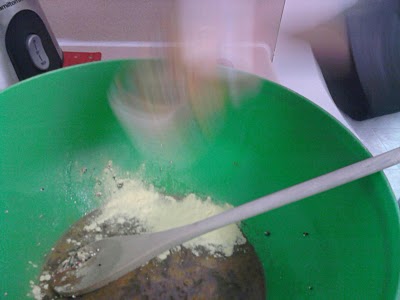 That blurry thing is his hand furiously shaking popcorn seasoning.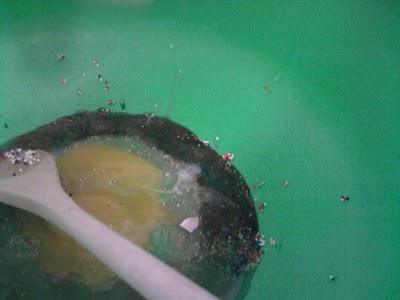 I politely declined his offer to be his taste tester. And then told him daddy would be happy to ;)
Linking to