It's baaaaaaaaack, and rearing it's ugly head.
After I finally came to terms with the fact that what I am feeling isn't a case of PMS that has totally overstayed her welcome, I'm trying to push my way through the Post Partum Depression cloud once again. I don't know why I assumed that once it was "gone" I'd be good to go. Luckily, this time I am armed with all the resources, advice, and wisdom from before and hopefully I can keep myself in check. I'd very much like to feel like I can breathe again, without that fire in my chest.
So, if I'm being a bad friend and not commenting on your posts or answering your comments as well as I used to, please forgive me. I've been trying to restructure my daily life a bit to reduce the feelings of anxiety, hopelessness and panic.
I've been allowing myself a few hours a week out of the house, ALONE to piddle around and enjoy myself as company. I think may favorite things to do are thrifing, and walking the craft store.
I finally completed my first actual project with my sewing machine. Check it out! Trick or treat bags for the boys!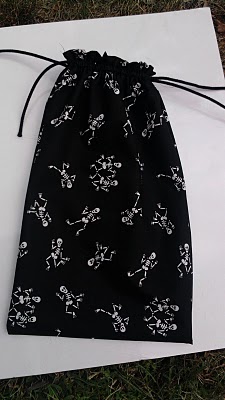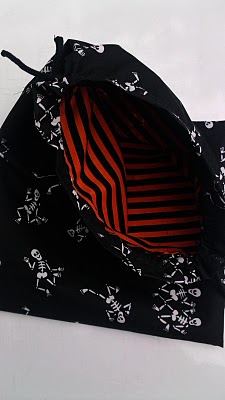 That's it for today. Love to all of my readers. Your constant support means the world to me ♥