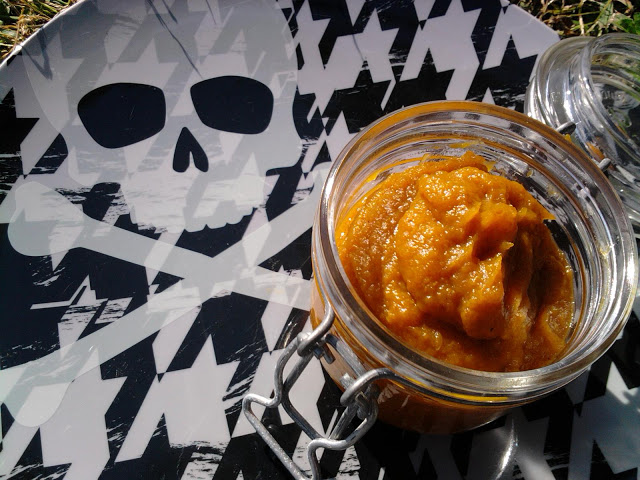 (Pumpkin Butter)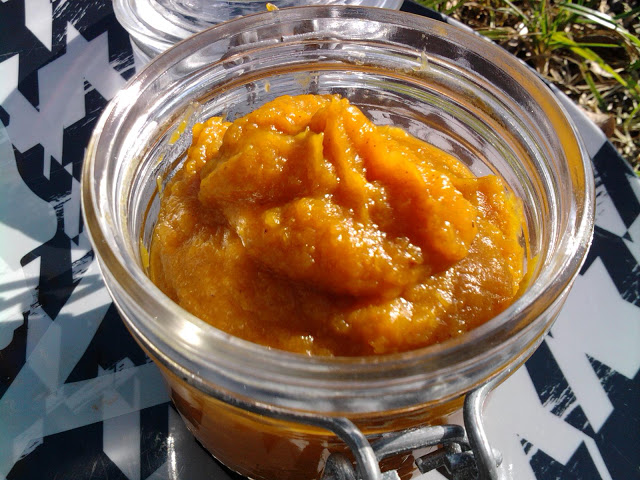 I've been making this every fall for 5 years now. We love this stuff!! You can put it on biscuits (Bill's favorite), waffles, pancakes, crackers....anything you like!
It's an easy recipe that takes about 45 minutes. You can certainly do it up by using home made applesauce and pumpkin.
It will last about 2 weeks in the refrigerator. I like to divide it into small jars and give some out as little gifts.
Ingredients:
2 cans (15oz each) of 100% pure pumpkin
2 cups applesauce
2/3 cups packed light-brown sugar
1 1/2 tablespoon fresh ginger
1 teaspoon cinnamon
1/2 teaspoon allspice1 teaspoon nutmeg
2 teaspoons vanilla
Directions:
1. Stir all ingredients in a heavy, medium saucepan until blended. Bring to a boil, stirring often.
2. Reduce heat and simmer uncovered for 30 minutes. Be sure to stir often to prevent scorching. Mix should be very thick when finished.
3. Allow to cool completely then cover and refrigerate.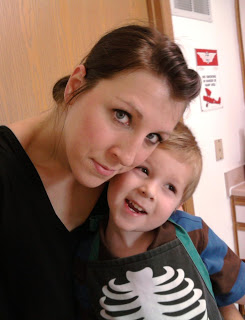 Jack and I, stirring and simmering.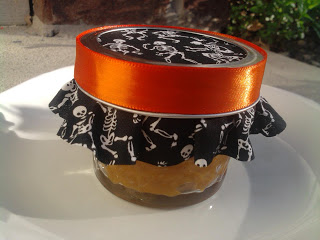 That's pretty much the extent of my crafting skills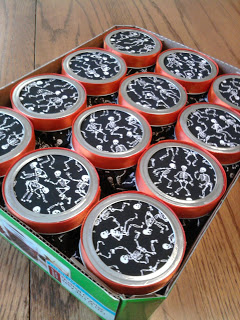 On the way out the door to family and friends.