Please agree with me that there is nothing more attractive than a good father. Look how handsome my husband is! I snapped this shot of him and Jackson while they were out, building Jack's first snowman.
I. Love. My. Family.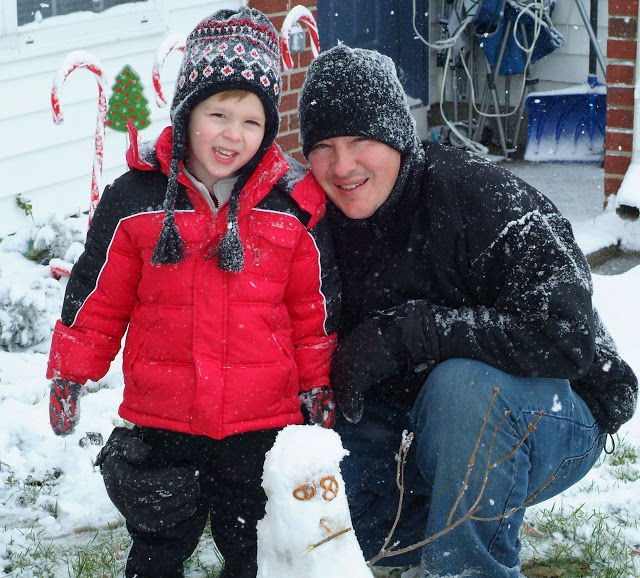 PS. Just so we are clear, that is NOT our mess in the background. It's the neighbors. Apartment living rules.