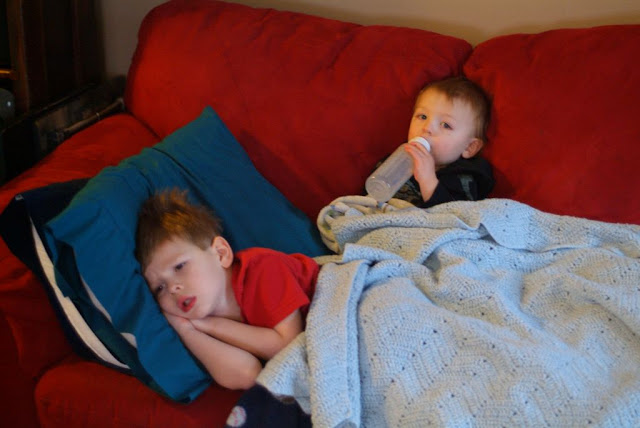 I know. You feel like you are having flashbacks, right? Me too man, me.to.
After 6 healthy days, the kids are both sick again. At about 10:30pm, Sunday night (after Jack's birthday party,) they both woke up with fevers.
Nathan has Croup, AGAIN, and Jackson has the flu. Again.
Poor little Nathan sounds like a seal, and Jackson has forgotten how to aim for the bowl. I totally had to
Google
"
how to clean vomit out of carpet
" at 2am last night.
I am exhausted. 2 weeks ago when they had the flu, it lasted a WEEK. Here's hoping this one ends fast.