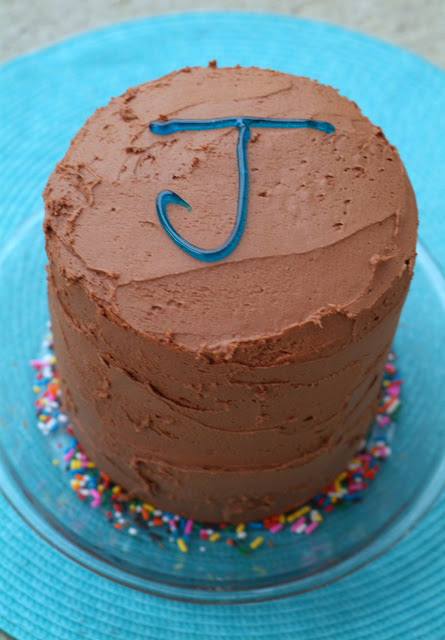 I had to share Jackson's birthday cake with you guys. He was quite specific in his request, so I did my best to give him exactly what he wanted....
A 4 tiered strawberry cake with chocolate buttercream, a blue "J" on top and sprinkles on the bottom.
Seriously you guys, FOUR LAYERS. And I used 8 inch rounds so it was crazy tall.